THE 'LEARNING BRAIN' NOW COMES WITH DIRECTIONS
Brain-centric Instructional Designers Guarantee Results.
How Do They Do It?
Brain-centric Design is the Neuroscience of Learning framework transforming the delivery of training, sales, management, and any information that must ignite action in another!
BcIDs are Transforming Learning at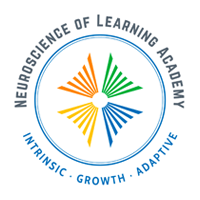 In this exclusive report we'll reveal:
The #1 reason why you can't seem to engage your audience/prospects/learners no matter how hard you try!
Why you should NEVER trust people who promote "brain hacks" and what you should do instead
The honest TRUTH about Blended Learning and why it can be so much easier than you ever imagined!
And much, much more!
Here's Another Taste Of what you can expect when you download your free report…
1
How to go from "Butts in Seats" to "Brains Engaged!"
We reveal what's REALLY happening in their brain and why it seems so much harder to GET YOUR POINT ACROSS in the current marketplace
2
Generating 1,000's of Ideas with Original Thinking
Let's face it. We have each sat in dull drudgery presentations for too long, while the facilitator droned on and on. Technology didn't fix it. In fact, it made it worse.
3
Why Ignoring The Brain Isn't Always The Best Choice For You
How it is been done is always the best, right? Wrong! We'll show you why there's a lot more to structure than first meets the eye and what to do instead
4
A Template to present More Information, In Less Time, with a Jaw-Dropping Cognitive Framework
This all-important piece of the puzzle is crucial to engaging the brain, and without it, you are doomed to failure – make sure you have this at all costs!
5
What Never To Do When Addressing Any Audience!
Please, never EVER do this on your journey to 100% engagement with deep understanding, unless you want to stay rooted in a habit you don't even know you have.  And, IT'S HOLDING YOU BACK!
Grab Your Free Report Disclosing How To Achieve 100% Engagement Every Time, Guaranteed!
Sent directly to your Inbox, this jaw-dropping report makes sense of your hunches, delivers immediate value, and PROVES there is another way!